Hello everyone! It`s been soooo long since I`ve been away, had so much to work and then when I thought I could take a break along came some health problems, which are still around of course but not so strong as in the begining. I hope you don`t mind me writing in english today!
Even though I haven`t posted anything for a while , I kept visiting Mrs. A`s blog at Butterfly Challenge , and yesterday I managed to spare a little time and play with the new challenge. The new challenge is : #53 Butterflies + T is for Texture and/or Teal.
I am joining in 2 more new challenges that I found just today and they both seem super duper! :)
The first one is from Simon Says Stamp Blog - Butterfly Beauty;
The second one is from Make My Monday Challenge Blog - Butterflies.
And here is my card: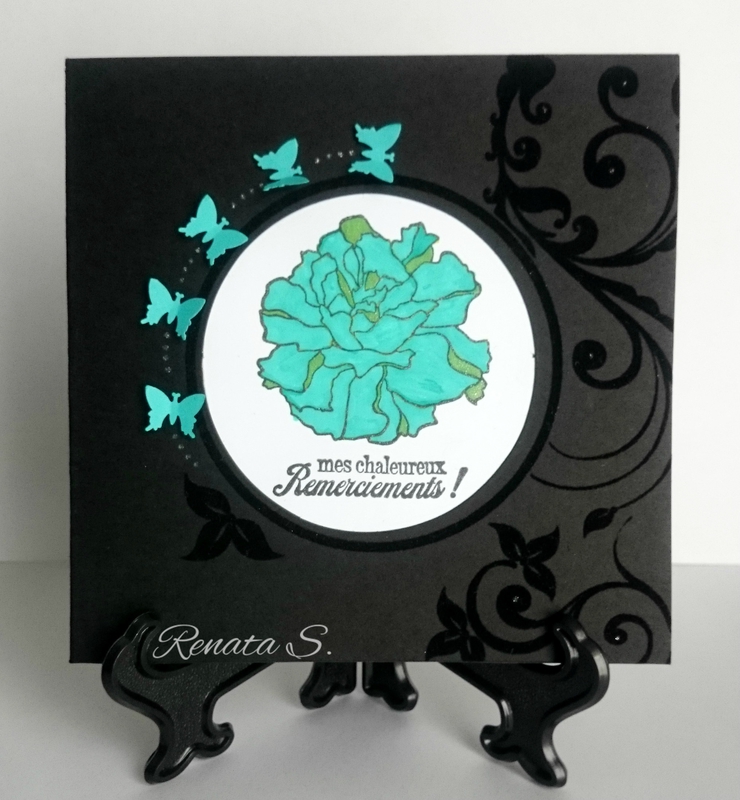 It`s my first time colouring a stamp and i know it looks kinda lame , still have to practice a lot!!! And I`m not sure if you can see from the photo , the curls and the leaves are embossed and glazed with black velvet texture. :)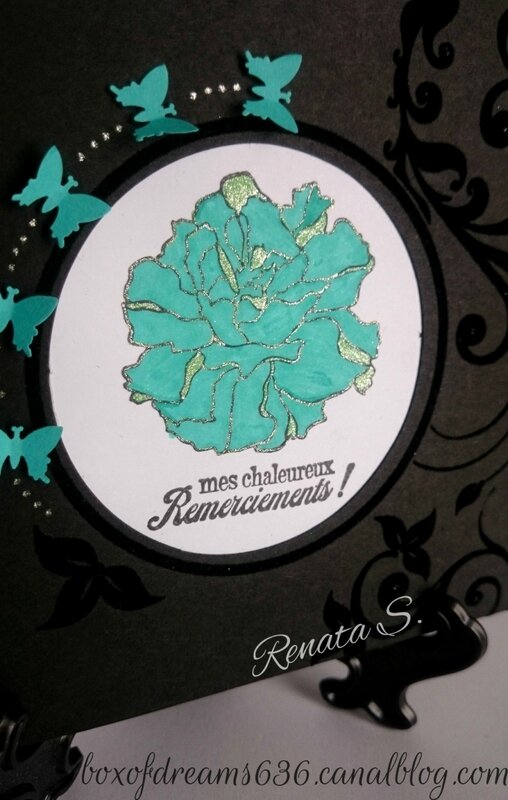 Well I better go and start already with the practice! he he Hope you ladies like my card and hear you soon !
Wish you all a lovely sunny day! xx