Hello hello! So happy to let you know today that last week I have won my very first challenge at The Crafter`s Cafe Challenge! Yayyyyy!
And as it was expected that gave me a really good boost of confidence and started to create more with a much bigger enthusiasm! hehe. So this time the theme at The Crafter`s Cafe Challenge is Feminine. I tried my best at coloring the little cutie but of course I still have to practice a lot!!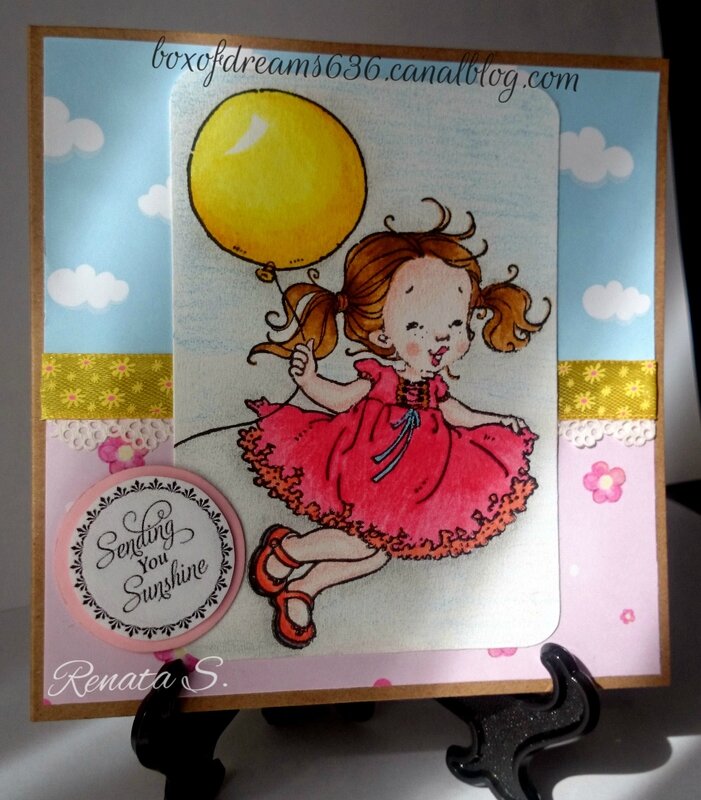 This time I was inspired by the Sketch Saturday`s new challenge where you have to pick a sketch from nr 215 - 396. I chose Sketch n° 256.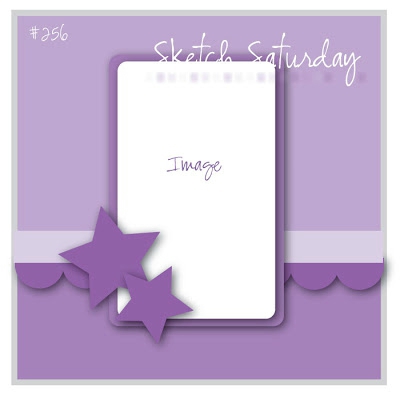 I would also like to join in with my card in Craftyhazelnut`s Patterned Paper Challenge and the wonderful playground at Pixie`s Crafty Workshop.
Well that`s it for today, time to go and enjoy the beautiful sunshine we have here today!
Hope you like my card and sending you all lots of sunshine from France! xx