Hello everyone!
I am so excited to tell you that i was picked in the top 3 at Sketch Saturday. It was really unexpected to see my name and card appearing there as there were so many other marvelous creations! And to make things even better, I also was picked and mentioned by Miss Di from Pixie`s Snippets Playground! I was so overjoyed, I keep smiling from Saturday, on and on hehehe! Thank you so so so much for picking my card!
And now, as you may have guessed there`s a new sketch on Sketch Saturday and of course I gave it a try.Here you have the sketch for this week: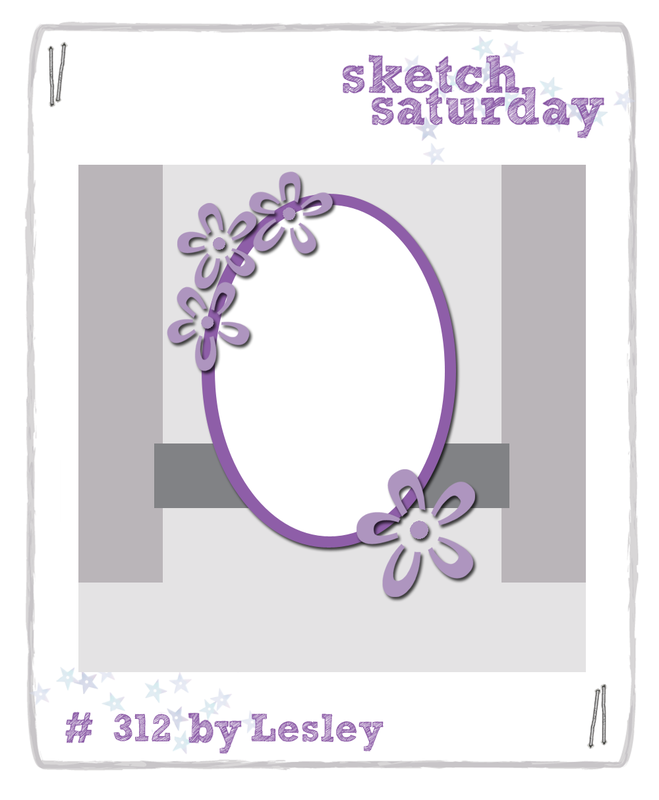 And my card using a stamp from Saturated Canary this time. This little cutie`s name is Jules. Isn`t she adorable?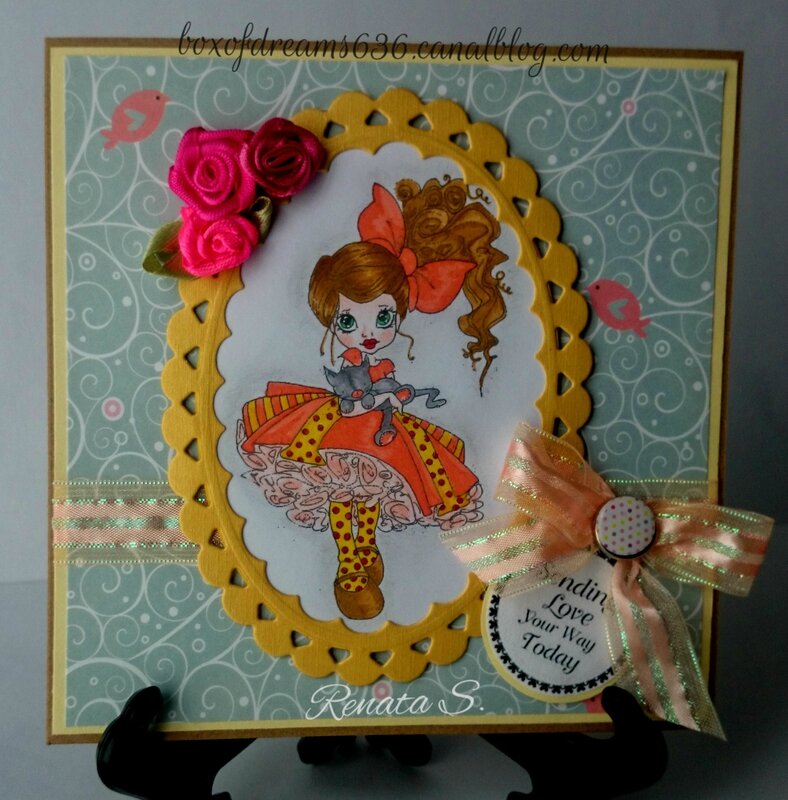 I was so afraid not to ruin her with my bad coloring that I was almost on the verge of using a 3d decoupage instead. But I think she came out pretty well, considering....heheh! I also used a little glitter on the little dots from her clothes but of course I`m not good at taking photos either so it`s not visible in the picture.
I would like to join with my card in the folowing challenges as well:
- Pixie`s Snippets Playground- Week 229 ;
-Glitter `N` Sparkle- Challenge #188 Ribbon or Lace ;
- Craftyhazelnut`s Patterned Paper Challenge .
And that`s all for today, gotta run and practice a bit more heheh. Hope you like my card! Wish you all a wonderful and creative week! xx